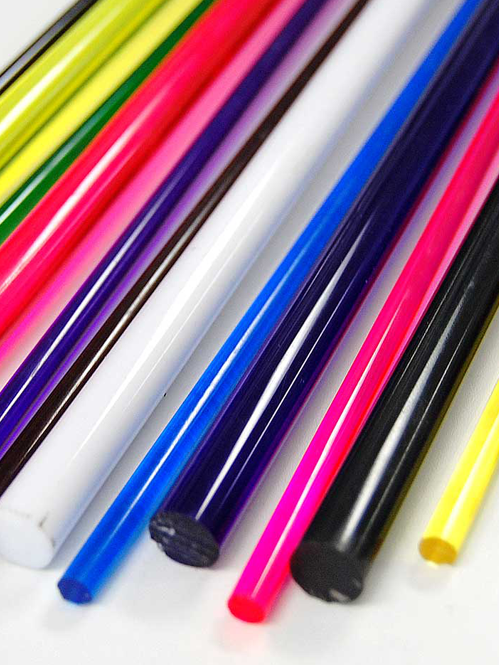 What WE DO
DPL has the best infrastructure that supports it's operations which is spread all over India, and is being handled by experienced staff in their respective fields. The marketing division is divided into four zones having individual personnel heading each one. DPL's corporate office is located in Hyderabad and all the corporate affairs are in capable hands.
The products of DPL are mainly used in various industrial applications, mainly in infrastructural development industry wherein they are beneficial & economical. Some of the important areas where it can substitute costlier & heavier metals in applications such as: storage tanks, partitions, linings, flooring, roofs etc. They are also used for manufacturing artificial limbs,
engineering items & packaging. Each of our products contributes to make final product long lasting, environment friendly and economical apart from easy to use. We recently started production of PVC Compounds which are used to create the final products. We have launched our first product for cable industry and received a good response from PVC Cable manufacturers in India. We plan to launch other grades of PVC Compounds as well. Our Stretch film is used for packaging. We manufacture products for both domestic and Industrial consumers.
We are Consignment Stockists & Del-credere agents of Indian Oil Corporation Limited(Polymer Division) for Telangana & Andhra Pradesh. We are one of the top three agents in these states in terms of customer base, volume and are best, as far as customer service & customer satisfaction is concerned.
Dugar Polymers Limited (DPL) was established in 2004, by first generation entrepreneurs Mr.Manoj Dugar, as a manufacturing facility at Dadra & Nagar Haveli, as an addition to his business profile.
Since then, it now has 3 units producing Plastic Sheets & Bars, Stretch Films, and PVC Compounds. DPL's first two units are located at Dadra & Nagar Haveli and the third unit is located in Surat.
DPL is also associated with Indian Oil Corporation Limited as its CS & DCA for Telangana & Andhra Pradesh. It has 3 warehouses, located at Hyderabad, Mangalagiri & Tirupati.
DPL, Unit 1 & 2, are the first and only plants in India with production capacity of large size sheets with respect to width & thickness. At Unit 1, DPL manufactures Plastic Sheets & Bars using PVC. During 2015, it also started producing PVC Compounds at Unit 1.
At Unit 2, it manufactures Sheets & Bars using PP & HDPE and at Unit 3 in Surat it manufactures Stretch Films. DPL Unit 4 is based in Hyderabad wherein it operates its Polymer
Trading division as CS & DCA of Indian Oil Corporation Limited (Polymer Division) for Telangana & Andhra Pradesh.
All the operations of DPL are being managed by qualified managers, Independently under the supervision of Mr. Manoj Dugar and Mr. Rajesh Dugar. It is by Mr. Rajesh Dugar, and team consisting Mr. Vijay Surana & Arvind Surana
Establishment
Established in 2004 by first generation entrepreneur Mr. Manoj Dugar.
3 Manufacturing plants; 2 in Dadra & Nagar Haveli and 1 in Surat.
DCA & CS of Indian Oil Corporation LTD (Polymer Division) for TS & AP.
Manufacturers
Manufacturers of Sheets, Bars & PVC Compounds at Unit I & II in Dadra & Nagar Haveli. Manufacturers of Stretch Films in Unit III at Surat. Main Raw Materials are PP, PE & PVC.
Area
First & only plant in India to manufacture 2500 mm in width & upto 300 mm thick sheets.
2nd largest selling DCA & CS of IOCL in south India
Market Served
Large Customer Base is one amongst the many strength of DPL.
Covering entire India's market with regional-division of marketing base.
Selling points at Dadra, Surat, Hyderabad, Tirupati & Mangalagiri.
OUR MANAGEMENT
Mr. Manoj Dugar is first generation entrepreneur and founder CMD of Dugar Polymers Limited. He is down to earth as a person and very dynamic leader who, after setting up the first unit in Dadra, directed its growth with a vision to build a large business house of its own specialities. Mr. Manoj is a commerce graduate. However his grip in plastic technology and process has helped the company grow faster and in right directions throughout its operations.
Mr. Rajesh Dugar is the Managing Director of DPL and is in-charge of manufacturing facilities of DPL. He has very efficiently taken the companies manufacturing functionality in the right direction. He is instrumental in various product developments. He understands the customer's requirements very well and has been successful in creating best of team which gives its customer the best of services all the time.
Mr. Vijay Surana is young & dynamic and handles operations of Unit III at Surat. He has a grip of stretch film market and customer 's requirements. He is instrumental in stablishing brand image of DPL's stretch films both in the domestic and industrial consumer segments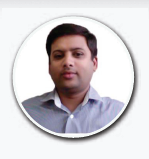 Mr. Arvind Surana is overall in-charge of DPL's Unit – IV operation. He is young and well versed with Telangana & Andhra Pradesh's plastic processing industrial segment. He is instrumental in establishing DPL's market leadership in the polymer market and covers largest customer base, thus making DPL, the second largest DCA & CS of IOCL in entire south India